Boogiemann Soulski presents Burn Reynolds & Marian Tone
October 27, 2017 at 10:30 pm

till

October 28, 2017 at 6:00 am

>>> Join our eventpage on Facebook right here!! <<<
---
Badehaus brings you the best music in town again: Beat Kollektiv's finest BOOGIEMANN SOULSKI presents to you a great night with music from Funk to Breakbeats, from Latin Grooves to Boogie Tunes. As guests tonight we have two legends respected in their own musical scenes in Warsaw an Berlin. Come early, stay till late!
* BURN REYNOLDS (SOUL SERVICE/WARSZAWA) *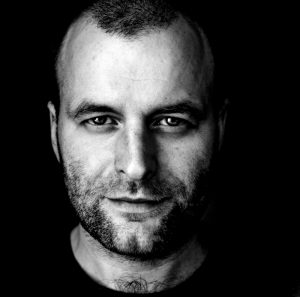 Burn Reynolds began his journey to the world of sounds in mid 90's, DJing all over Poland and abroad. On the air of Jazz Radio, he presented a wide array of music styles and genres: soul, funk, jazz, reggae, disco, psychedelia and many more. Collaborated with Theatrical Studio "Koło", being responsible for music selection and live sound performance in their "Absolutely Off Show". He cooperated with Polish National Theatre, also as music supervisor. Reynolds opened up for various movie and theatre festivals (Kazimierz, Gdynia, Warsaw's Theatrical Meetings, Planet Doc Review).
He brought many artist, bands and DJ's to perform in Poland: Tony Allen, Mulatu Astatke & The Heliocentrics (Strut), Hypnotic Brass Ensemble (Honest John's), Souleance (First Word/ FR), fLako (Project Mooncircle), Baby Charles (Record Kicks), Karl Hector & the Malcouns (Now Again/ Stones Throw), Soul Jazz Sound System (Soul Jazz Records), Fryer (Jazzman Records), Andy Votel (B-Music/ Fat City), Joseph Malik (Compost Rec.) among others. In 2007 Burn was invited to perform at Heidelberg's "Enjoy Jazz" festival. His abroad DJ gigs include: Russia (Moscow – Kult Club, Lucz), France (Lille), Lithuania (Vilnius – Satta Club, Kaunas, Memel, Satta Outside Festival), Israel (Jerusalem -Bass club, Tel Aviv – Sheesek), Vienna, Slovakia (New Spirit Bar), London (Jazz Cafe, Serpent Gallery, Marie Lloyd Bar), Birmingham (Yardbird), Shanghai (Logo, Dada, Glamour), Prague (Chapeu Rouge).
Nowadays, he is associated with Soul Service DJ collective (Papa Zura, Misty, Cpt. Sparky). Freshly, Polish Records released "The unique selection of rare grooves from 70's Poland" – a Polish funk gems compilation, which Burn and his Soul Service friends put together. The compilation received a wide international attention and gained Dusty Groove distribution outside Europe. Nowadays Reynolds, along with his Soul Service mates, serves a weekly dose of fresh funk, jazz and soul tunes on the air of Roxy Radio.
https://www.mixcloud.com/soulservicepolishfunk/
Youtube: Burn Reynolds at Boiler Room Warsaw
https://soundcloud.com/burn-reynolds
https://www.facebook.com/soulservicedjteam/
* MARIAN TONE (BEAT KOLLEKTIV/WEDDING SOUL/BERLIN) *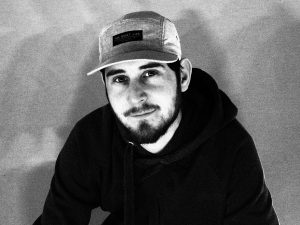 Marian Tone is a Berlin based DJ, producer and promoter who started to spin and dig in the crates in the age of 14, in 1999. Since then, he is digging strictly good and soulful music and stopped caring about genre boarders.
In the past years Tone has been traveling a lot, playing DJ shows in countries such as Lithuania, France, Georgia, Israel, Poland and Hong Kong and supported and promoted shows for artists like DamFunk, Black Milk, Freddie Joachim, Jazzanova, Mr. Bongo, DJ Amir and many others.
As a producer and beatmaker Marian Tone released his first record called "EP One" in 2013 on the French label Dooinit Music. The EP contained 6 instrumental Hip Hop tracks, influenced by Jazz, Hip-Hop and North African sounds. In 2015 he released his second EP "Beats vs Bad Karma" with the soulsinger Maura Souloud. Currently he is working on his first Album.
Aside from his music activities Marian Tone is one of the founders of the Beat Kollektiv and is successfully promoting the legendary "Wedding Soul" party in Berlin (Wedding). Networking with artists from all over the world Marian Tone keeps being busy and might come to your town soon – and if he comes be sure it will be a very soulful and amazing party.
http://soundcloud.com/marian-tone
http://soundcloud.com/fluid-soul-radio/fluid-soul-radio-episode-22-marian-tone
http://dooinitmusic.bandcamp.com/album/ep-one
http://www.facebook.com/mariantonemusic
http://www.facebook.com/beatkollektiv
* BOOGIEMANN SOULSKI (BEAT KOLLEKTIV/WEDDING SOUL/BERLIN) *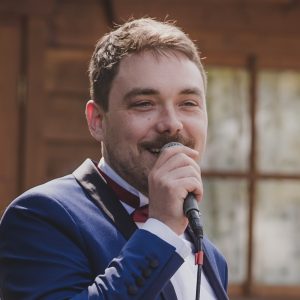 For more than thirteen years BOOGIEMANN SOULSKI is spinning records now. Born in the Polish city of Katowice, spending his young days in Düsseldorf and living couple of years in Marburg for studies he's now resident in the great city of Berlin to make here people dance to Soul, Funk, Breakbeats, Boogie, Latin und Afro rhythms, mostly played from rare 45s, always from vinyl records! His humor is legendary, in his heart and in his fingertips and so are his sets, bringing a high variety of music from different decades and origins on the dancefloor. BOOGIEMANN SOULSKI is playing? You better dance!
Latest Liverecording: https://soundcloud.com/boogiemannsoulski/when-our-love-was-brand-new-miko-live-at-wedding-soul-63
Latest Tape: https://soundcloud.com/blogrebellen/sundayjoint-miko
https://soundcloud.com/boogiemannsoulski
https://soundcloud.com/beat-kollektiv/last-but-not-least-the-wedding-soul-66-mixtape
http://www.facebook.com/boogiemannsoulski/
* BEAT KOLLEKTIV, Berlin *
Berliners know BEAT KOLLEKTIV for a long time already: MARIAN TONE, SOULIX, BOOGIEMANN SOULSKI, MARKUS TONE, SELFMADE and LUCKY LOOP did their infamous monthly show WEDDING SOUL at Panke Club (based in Berlin's district Wedding) from 2012 to 2017, the little big party offside the touristic centers of Berlin which was bringing a great mix of known and rare Soul, Funk and Hip Hop. Always accompanied by friends who were more main stage than backyard party: Mr. Thing, DJ Amir, Jazzanova, The Mighty Mocambos, Max Graef, DJ Platurn, Soul Service, E Da Boss, Hot Peas & Butta and much more have been guests.
Now they are off to new shores, starting new projects in and outside town. Wherever you meet them, is it in Warsaw, Hamburg, Paris, is it in Vilnius, Düsseldorf, Tiflis or Berlin, Beat Kollektiv guys are playing great full of energy DJ sets that bring soul music of former days together with todays finest productions from all across the globe.