Kool & Together #4 w/ Brennero & Mad Lubi
May 19, 2018 at 11:00 pm

till

May 20, 2018 at 7:00 am
KOOL AND TOGETHER #4
Yes, it's number 4 and we look much forward to open up the summer season for Kool & Together, Beat Kollektiv / Wedding Soul's soulful music and dance night on two floors at Berlin's beloved Humboldthain Club. Besides all Beat Kollektiv crew, we invited two very good DJ friends to share the decks with us: modern soul and tropical disco specialist Brennero of Jakarta Records and tropical afro warrior Mad Lubi of Philophon Records and the Kréyol crew. The bar house in the backyard beach and the grill station will be opened this time. The lovely Trashpuzzle will serve us finest live-visuals. All in all, we look much forward to this one and to celebrate it Kool and Together with you!
Line-up:
Beat Kollektiv DJ Team
Brennero (Jakarta Records, Berlin Bass Collective)
Mad Lubi (Philophon, Kréyol)
Live-visuals by:
Trashpuzzle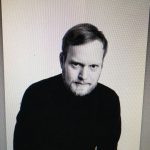 BRENNERO
Brennero is collecting records since 20 years and with an ear that somehow finds only the coolest, most esoteric, and downright funkiest world funk, soul, disco, house and boogie tunes, he knows how to get your feet moving!
Playing sets that appeal equally to seasoned crate diggers and anyone out for a good night, Brennero is a curator of good vibes who takes you on a unique musical journey.
https://soundcloud.com/fabianbrennecke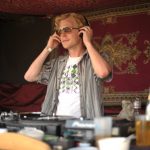 DJ MAD LUBI
DJ Mad Lubi, based in Berlin, is resident-DJ at 'Panke Culture' and belongs to the Kreyol crew, one of the best Berlin sound systems for Afro-Tropical music. With his companion Nicoslav Nachhall he's hosting the event 'eclectic culture'. They're searching for vinyl treasures around the world and presenting a never ending selection of music free from the limitation of genre. They invited extraordinary DJ's like Fog Puma, menqui, Nomad, esclé, Eli Pavel, Futte Rico, Hugo Mendez, Sigourney Skywalker to name a few. He's hosting his own events for nearly 20 years now, co-hosted a festival stage for two years and played gigs from Copenhagen to Istanbul.
https://soundcloud.com/madlubi
BEAT KOLLEKTIV
Beat Kollektiv is a six guys DJ crew, which is hosting events in and outside of Berlin for almost 8 years. Their most famous events have been Wedding Soul and The Get Down Koogle Boogle, including a long list of national and international names and artists like DJ Amir, Mr. Thing, E Da Boss, Max Graef, Radio Love Love, Jazzanova DJs, Mr Bongo, Dom Servini, The Mighty Mocambos and many more. Now they run their new show, Kool And Together, at Humboldthain Club every second month. Besides of making own events, the DJs are very busy and highly requested to spread their idea of soulful music they love.
https://soundcloud.com/beat-kollektiv
https://soundcloud.com/soulix
https://soundcloud.com/marian-tone
https://soundcloud.com/markustone
https://soundcloud.com/boogiemannsoulski
https://soundcloud.com/luckyloopberlin
TRASHPUZZLE – INFINITE COLLAGES
In May 2010 "trashpuzzle" was born to entertain people on events by performing a handmade live-collage projected on a wall. We used an old technology – episcope and a little transport band to let the pictures move automatically. The effect was fantastic. The dancefloor turned into a colorful carpet made of our pictures. People were fascinated with our spontaneous creations. Some even joined our session.
During 8 years trashpuzzle developed, new people joined the group, the equipment has evolved and we gave dozens of shows in clubs around Berlin and other cities. Antique episcope has been replaced by beamer. The transport band is filmed by a live mix of two cameras that are hidden in a black box. And the group expanded to five members, who are pushing the idea forward and have a lot of fun.
More info:
http://www.weddingsoul.de/
http://www.humboldthain.com/