Hej there, fashion news here!
We made some really cool shirts for her and him which you can get at the show this Saturday at Panke. They are high quality with a handmade screen printing of the (slightly adjusted) motive from our last show's poster. They are strictly limited and only available as long as we got some. We also have a handful of tote bags!
Better come early to the show to get one and make sure you have some extra cash ready! Shirts cost 20€ each, bags 10€ each.
Here's some nice pictures, this could be you wearing our merch 😀
The women's shirt is a Womens's Bamboo Rolled Sleeve T-Shirt by Continental® available in sizes S, M, L.

The men's shirt is a Men's Classic Cut Jersey T-Shirt by Continental® available in sizes M, L, XL.

The tote bags are organic cotton bags  and earth positive certificated.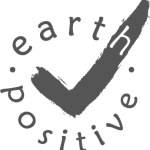 All merch is handmade screen printed in Kreuzberg, here's some pictures from the process: